Linear Perspective Assignments Abroad


Experiencing Italy through Art, Music, & Art History
---
Program Highlights
Appreciate intersections between music history and performance, as well as art history and practice, while visiting important historical sites, intimate performance venues, and major museums
Take an "off-the-beaten-trail" journey through medieval streets and lush countryside
Visit Ferrara, Florence, Foligno, Pesaro, and Rome, with day-long excursions to Assisi, Mantua, Urbino, and Venice, view works of art as the artist intended, and sketch impressions of cultural and physical landscapes
Experience musical compositions in their original settings, view works of art as the artist intended, and sketch impressions of cultural and physical landscapes
Enroll in one or two courses and earn credit for Art History, Music History and/or Drawing
---
Program Overview
Cities visited: Ferrara, Foligno, Pesaro, Rome, Assisi, Florence, Urbino, and Venice
2019 Dates: May 13–June 9
Estimated cost: TBD
Investigate Italy's rich heritage in the arts. The program will have a shared focus on the Renaissance and its parallel developments across the arts, but will also look at contemporary cultural influences and practice. A mix of lectures, field trips and discussions will supplement on-site learning. Seize the opportunity for in-depth personal research, as well as collaboration among interdisciplinary approaches to the course materials and content.
Art History | Understand the development of Renaissance visual culture from 1250 to 1600 by visiting monuments and studying examples in person. Explore museums that include works of art dating back to ancient Rome, see frescoes by the greatest masters, and examine works of art commissioned by some of the most powerful dynasties in Italy.

Music History | Because music exists in time, it is often difficult to fully appreciate a composition, the acoustics of where it was performed and the historical aspects of its inception. Visit venues to dissect their construction and how that directly affected the composition of the pieces. Relish in the opportunity to be in a space where musical pieces were intended to be performed.
Drawing (Studio Art) | Explore Italy, a country that has inspired visual artists for centuries. Study linear perspective through examples found in classical architecture, the design of public spaces, and museum collections. Encounter examples first-hand in historical and site-specific contexts and consider how "perspective", in a broader sense, shapes the viewing experience physically and conceptually
---
Academics
Prerequisites:
Minimum 2.5 GPA
Sophomore standing
Course Information
Earn 3 or 6 credits in FA 2595. Enroll in one or two courses and earn credit for:
Art History (ArtH 2892): Explore Italian visual culture from the proto-Renaissance (c.1250) through the rise of the Baroque (c.1600) by learning how culture, faith, politics, and power impacted art and architecture in different regions. During the time in Italy, you will keep a daily journal documenting observations and responding to required scholarly readings. A final research-based project will be due after completion of the program.

Music History (MU 5201): Explore the development of western art music and opera from the Renaissance through the 20th Century by discovering how Italian culture, socio-political movements and Catholic traditions shaped musical trends and the people involved. While in Italy, you will be present in the venues for which some of the greatest Italian music was composed, walk the steps of famous composers, and discover how Italian music history is still alive through opportunities to hear live performance. Explore Rome and Florence on a musical walking tour of the music of Respighi, see Venice through the eyes of Vivaldi, and stand in the dungeon that inspired Renaissance composers. Through your reading assignments, on-site experiences and a daily journal, you will re-shape your view of the history of music.

Drawing (Art 1009/1010; 3XXX; 4XXX): You will study and apply the principles of linear perspective as developed in the early Renaissance as well as consider the notion of perspective as a conceptual point of departure leading to the production of a portfolio of work appropriate to the individual's skill level (beginner, intermediate, advanced). You will maintain a sketchbook of examples and ideas which will serve as a research archive for your portfolio project which will be completed during the summer months following the program.
Courses fulfill SFA and BFA/BA requirement for majors. Art 1009 fulfills the Fine Arts Liberal Education requirement (Part II: Knowledge Domains – D).

These courses also fulfill the Global Perspectives Liberal Education requirement.

Program Leaders
Jennifer Webb is an associate professor in the Department of Art and Design at the University of Minnesota Duluth. Her areas of focus are art and architecture from Antiquity through Early Modernism.

Jennifer Webb Ph.D.
UMD School of Fine Arts
Department of Art
Office: 353 ABAH
218-726-8411
jdwebb@d.umn.edu

Jefferson Campbell is an associate professor in the Department of Music at the University of Minnesota Duluth. He is an orchestral musician on the bassoon and is an expert in solo and chamber music.

Jefferson Campbell, Ph.D.
UMD School of Fine Arts
Department of Music
Office: 212 H
218-726-8119
jcampbel@d.umn.edu

Robert Repinski is an associate professor in the Department of Art and Design at the University of Minnesota Duluth. His areas of focus are drawing and printmaking.

Robert Repinski
UMD School of Fine Arts
Department of Art
Office: 317 ABAH
rrepinsk@d.umn.edu
218-726-6504
Study Abroad Coordinator
Lyndsey Andersenis the Associate Director of Study Abroad and coordinates all short-term faculty-led programs.
---
Program Costs
May Session 2019
Estimated Program Fee: TBD
Estimated Out-of-Pocket Expenses: TBD
Estimated Total Cost: TBD**
Final cost estimates posted closer to program departure. Costs vary each year. *Estimated out-of-pocket costs are dependent on items such as current airfare costs and individual spending habits.
If you do not see a cost estimate for the semester/term you intend to go abroad, the cost has not yet been determined. Please note cost estimates and fees may change depending on international economic factors. UMD Study Abroad delays the posting of final fees until enrollments, inflation, and exchange rates are determined in order to provide students with the most accurate pricing. We strive to post final fees by October 1 for Spring programs, March 1 for May/Summer programs, and May 1 for Fall and Academic year programs.
What's included in the program fee?
Personalized advising
Pre-departure orientation
Tuition
Round-trip airfare
Housing (shared hotel rooms)
Breakfasts & some group meals
Field trips & entry fees
Local transportation
CISI international travel, health, and security coverage
Faculty leader support
Re-entry support
View the 2019 breakdown of costs (available upon Board of Regents approval.) These estimated costs do not include the $50 application fee. Financial aid only applies to students who take at least 6 credits total during May and Summer session combined. Credits taken on study abroad programs cannot be used in tuition banding. Scholarships are available!
---
Travel Documents
A passport valid for 6 months beyond the end of the program is required.
---
Apply
Know the following program information to provide on the online application:
Center Name: UMD Study Abroad
Education Abroad Term: May Session
Country: Italy
Program Name: Short-term: Experiencing Italy through Art, Music, & Art History
Apply early as space is limited and the program will fill first-come, first-serve. An essay and an unofficial transcript is required. A $50 non-refundable application fee will be billed to your One Stop account upon submission of an online application.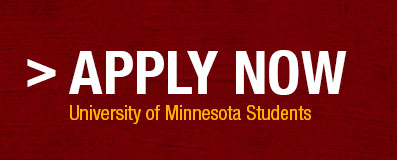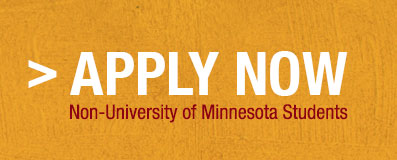 ---
After you apply
You'll get an email confirmation with a link to your application checklist
Follow instructions to submit your application checklist items on time
Your UMD study abroad program coordinator will review your app and monitor your checklist progress
The program leader will confirm your acceptance
Once accepted you must complete the confirmation checklist to confirm your participation
Once we receive your confirmation, your account will be billed
If you decide you cannot participate, you must login to the online application system and submit a "Cancel Request."
---
d.umn.edu/studyabroad
UMD 138 Kirby Plaza, 1208 Kirby Drive, Duluth MN 55812
Email | (218) 726 8764 or (877) 755-4200
Program health and safety information is available at GO SAFE:



Спасибо, что помогли. Дэвид Беккер повесил трубку. «Альфонсо XIII». Он усмехнулся.